Call Center and BPO's

The BPO industry is currently one of the fastest and largest growers and movers of the Philippine economy. Heavily reliant on IT infrastructure, networks, and communications, the BPO industry includes call centers, medical and legal transcription, online technical support, software development, animation, and internal business functions.
The outsourcing industry is the single largest organized employer in the Philippines and is estimated to provide employment to 1.3 million workers as per 2016 figures. The World Bank and other industry experts forecasted a continuing bright future for the industry, with earnings projections that could reach $25 billion in 2017 (touching 1.5 million jobs) and $55 billion by the year 2020.
Complete market leading IT infrastructure
Imaginet provides a proactive approach when it comes to monitoring the performance of a computer network for the BPO industry from bare concrete fit-outs, to supply, configuration and support of PCs, Racks, Servers, Switches, Routers and Uninterruptible Power Supplies.

Have a Consultant call me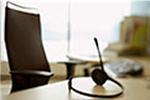 The following case studies are representative of work performed for the Call Center & BPO industry in the Philippines.
Industry references are available on request.